The Top 3 Questions to Ask Before Purchasing a Wireless Security Camera
Obviously, one of the best things many people love about wireless cameras is, of course, the absence of wires. Often, installing these cameras installation seems like a Do-It-Yourself project once the drills and ladder are in place. And for wired systems, you'll always require the attention of professionals.
What makes wireless cameras more appealing to every home or business owner? It's simply the fact that they have the free will to have it installed anywhere around their homes or business locations. So, wireless cameras help to protect your property without any restrictions whatsoever. Are you planning to purchase a wireless CCTV camera for your home or business? Here are few questions you should ask before making your final decision:
How Does it Get Powered?
Usually, wireless security cameras tend to have an independent power supply. So, this keeps them working whenever there are power outages. One of the limitations is that you'll need to manually charge the batteries and change them periodically. It is better to purchase a camera with rechargeable battery packs as you won't need to purchase batteries every time.
Also, you need to consider the average battery life. This is because some cameras are designed to run smoothly for several days or even months without any need to recharge. However, it depends on the number of events they are able to record.
What's the Video Revolution?
Having a security camera without the knowledge of the events recorded is baseless. This is why it is good to choose a CCTV surveillance camera with the best video resolutions. Remember, the higher the video resolution, the better you'll be able to tell what's going on in the recording. One of the best wireless cameras you can purchase in the market is the
Wireless Color Security Camera CCTV System
because they always come with high video resolutions.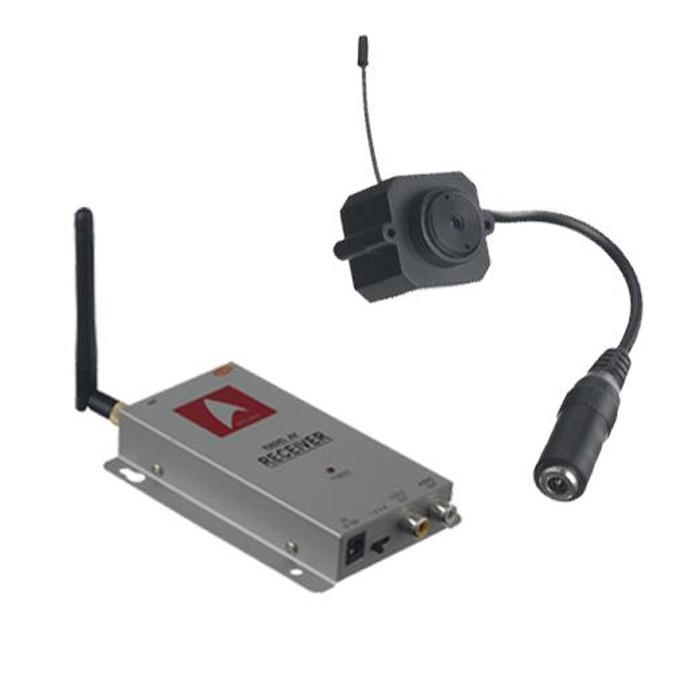 How Does the Field of View Look Like?
Apart from the power and the video resolution, another essential feature to look out for in the camera you're purchasing is the field of view. Basically, the length of the view usually determines the extent to which the camera can see. CCTV surveillance cameras with up to 120-130 degree field of view are pretty standard and high quality. And one of such is the
Wireless Color Security Camera CCTV System
.
Need a Camera that Answers the Above Questions? Wireless Color Security Camera CCTV System is Your Perfect Go-To Option
Are you planning to boost the security of your properties? Do you want a high-quality CCTV camera with unique and high-end features?
Wireless Color Security Camera CCTV System
is your best bet. Our
Wireless Color Security Camera CCTV System
is entirely wireless, and it works with supplied AC adapter or supplied 9V battery, which makes it great for your home, store, or office. And you can install it in a couple of minutes.
For further inquiries, get in touch with us through our website at
www.theatlasstore.com